Wanna show off your fancy sword? Dragon egg? Nether star? Poop? Why not use one of these!:D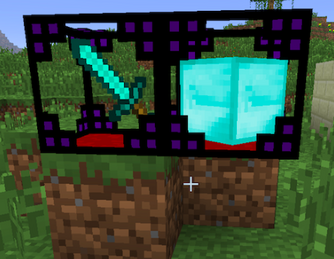 They come in 16 different colours!!
Right click with an item on your hand to insert it, right click again to get it back 
 For the different colours just change the carpet colour in the recipe.  
Ad blocker interference detected!
Wikia is a free-to-use site that makes money from advertising. We have a modified experience for viewers using ad blockers

Wikia is not accessible if you've made further modifications. Remove the custom ad blocker rule(s) and the page will load as expected.